The largest non-metallic plant of Spain to introduce strong magnetic separator of LONGi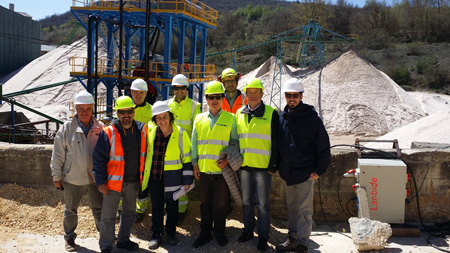 Recently, developed by LONGi Magnet Co., Ltd LGS-2000Q-type strong magnetic separator successfully entered the European market.This device has successfully completed the installation and commissioning.
LONGi's after-sales service personnel and equipment at the same time to reach the customer site,Assist customers in the installation and commissioning work and carried out in-depth mineral processing equipment knowledge training for staff on-site.By the customer's praise.

Please feel free to give your inquiry in the form below.