LONGi in 15th Yulin International Coal, High-tech Energy and Chemical Industry Expo
02-12-2020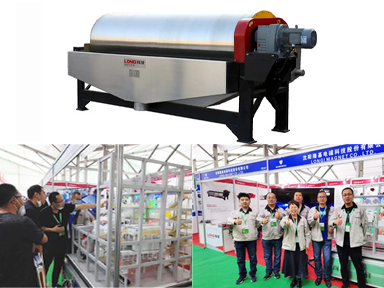 LONGi NEWS, 2020-9-21
LONGi in 15th Yulin International Coal, High-tech Energy and Chemical Industry Expo
At the 15th Yulin International Coal, High-end Energy and Chemical Industry Expo, there were crowds of people and enthusiasm. Amidst the surging crowd, the bright "LONGi Red" became the focus of the audience, and attracted the attention of lots of visitors with the strongest influence in the industry and the latest technological solutions.
In this exhibition, LONGi comprehensively introduces LONGi's achievements and breakthroughs in the coal field with a combination of text, pictures, videos, and models. New technologies, new processes, new solutions and new products, making people overwhelmed and lingering, and attract lots of visitors come to the company booth to communicate with technical experts.
As one of the most popular equipment, LONGi equipment integrates key leading technologies such as "green, intelligent, and innovative" to meet "the worst working environment and the most comprehensive sorting needs" as a foothold and build the most complete industry. Product type spectrum, providing the world's leading comprehensive system solutions, leading the domestic and foreign development of the coal magnetic separation equipment manufacturing industry
Features of wet drum separator for heavy medium are high gradient intensity, recovery 99.9%, the max magnetic angle 138°, the most main magnetic poles, spare parts are supplied by famous suppliers. LONGi technical experts introduced the advantages of wet drum separator for heavy medium to customers in details, and gained praise from them.