Wet high intensity magnetic separator for non-ferrous material
Brand : LONGi
Product origin : China
Delivery time : 40days
Supply capacity : 200sets
Application
The LGS series WHIMS is widely used to purify quartz, feldspar, kaolin, spodumene, zirconite, nepheline, fluorite, sillimanite and many other non-ferrous minerals while wet and can be used with the weakly ferrous minerals such as hematite, martite, limonite, vanadium-titanium magnetite, manganese, wolframite, tantalum-niobium ores and others.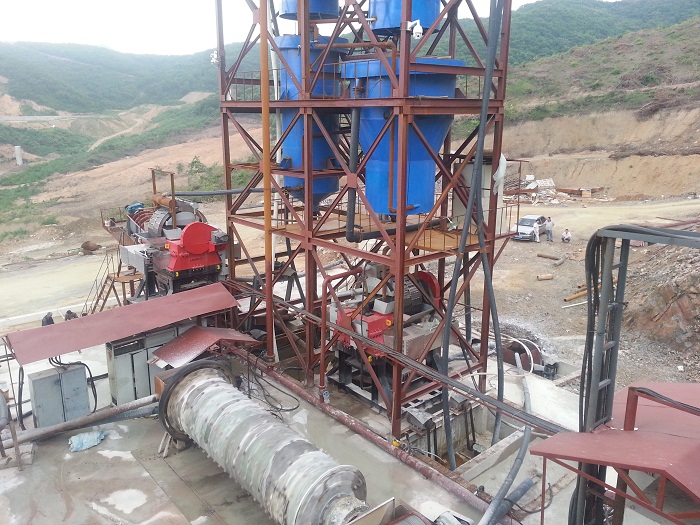 Features
1) The LONGi LGS series WHIMS has been awarded 25 national patents.
2) It has adopted advance FEA to simulate the magnetic field, which eliminates faults being caused in the magnetic field and there fore improves the process results.
3) A stronger magnetic strength is available to reach the mineral. As the background intensity reaches 1.3T, the inducted magnetic intensity can reach to 2.6T.
4) The coil is free of regular cleaning and the background intensity deopping. H class insulation is used for the coil.
5) Using a safety transformer, there is no ground circle occuring on the excitation coil. This makes it easy and safe to operate.
6) With low current controls, there are lower accident occurrences.
7) The running speed of the ring and pulsating frequency are adjustable. An accurate adjustment greatly improves the results.
8) LONGi uses international brand electrical, mechaincal components are supplied the customer can be sure that they are not only receiving the best quality parts, but, have the confidence to know that any spare parts needed in the future can be easily sourced locally most anywhere in the word to bring their machine back to factory specifications quickly and easily.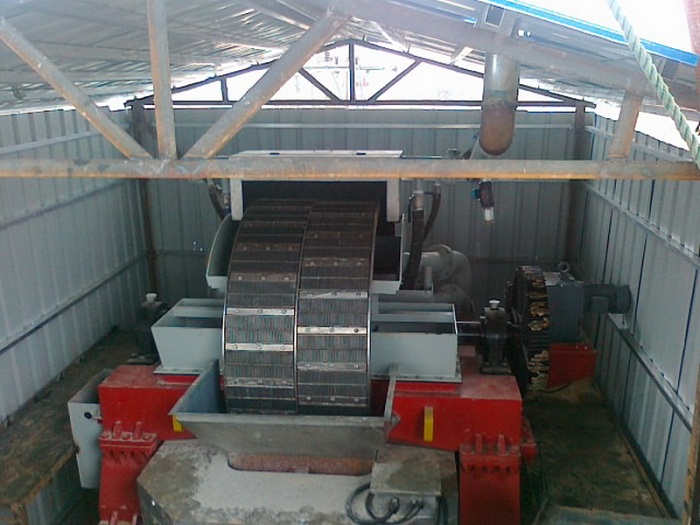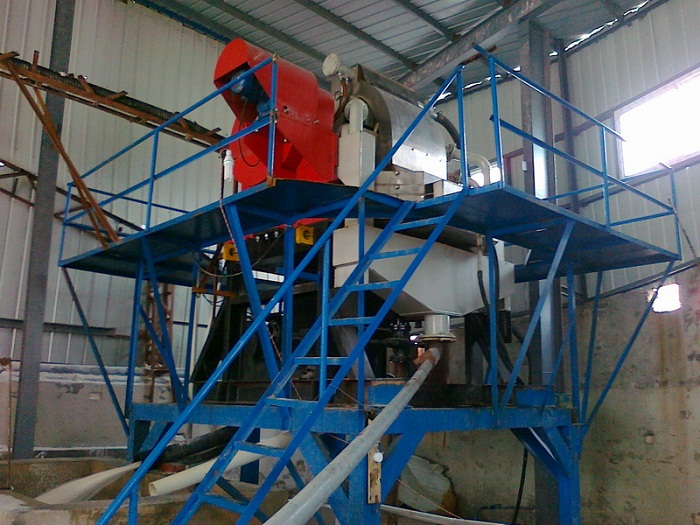 LONGi's Service Guarantee
One on One Service
LONGi's in house laboratory is well known for providing professional and accurate sample testing for a wide variety of clients in both the mineral and recycling industries. Based on the lab test results and often a necessary site survey our experienced engineers are proud to be able to offer the best solution available every time we can. Not only do we look for the solution to best process the end users material, but, we are mindful to provide the best value and performance in the most economical way.
Valuable Site Service
LONGi is proud to be able to provide experienced mechanical, electrical and magnetic engineers able to assist with most any installation, commissioning or training issues that may arise. Our main goal is to eliminate any situations before they arise at the work site both before and after the project. LONGi also has strategically located offices within easy access to current and future operating sites to provide spare parts and service and allow for minimal down time.
Ongoing Feedback Service
LONGi is as concerned with not only the equipment we are selling tomorrow, but, with those out in the field already. With a customer first attitude LONGi makes it a point that past sales are just as important as the future. Because of this LONGi will periodically check in with current users to gather feedback and offer any practical feedback or necessary adjustments that will help obtain the upmost benefit to all our customers.
Please feel free to give your inquiry in the form below.